Summary
Today I had my first Tesla Service Center visit. Rewinding a bit my Tesla journey started on 8/2/21 when I decided to downsize my Yukon and make the plunge into an EV. Fast forward a few months of constantly watching the Estimated Delivery Date and finally receiving ownership on 11/12/2021. The car has been great to drive but over the holidays I started getting a strange error.
The Error – DI_a138
On 12/29/2021 I pulled my Model Y out of the garage and helped my mother in law in to take to the doctors. After getting back in and putting into park I received a strange error.
Power Reduced – OK to drive
Front motor temporarily disabled
DI_a138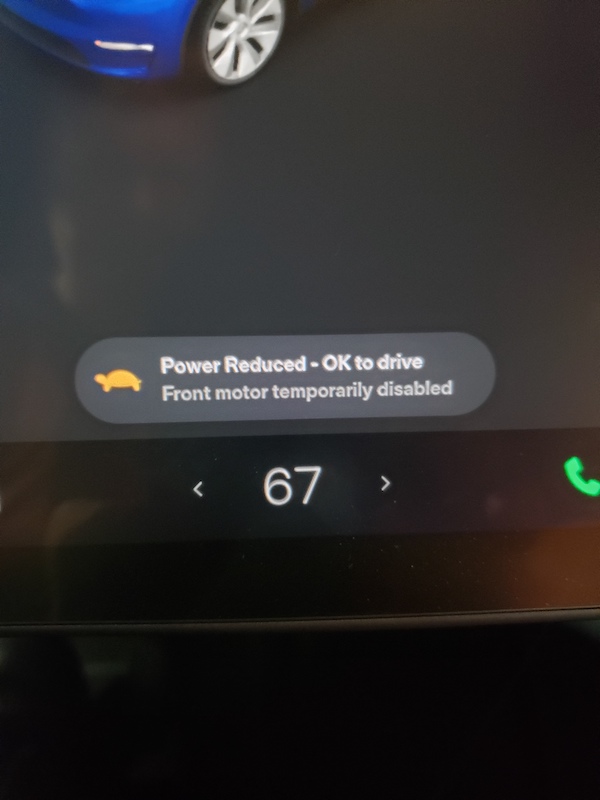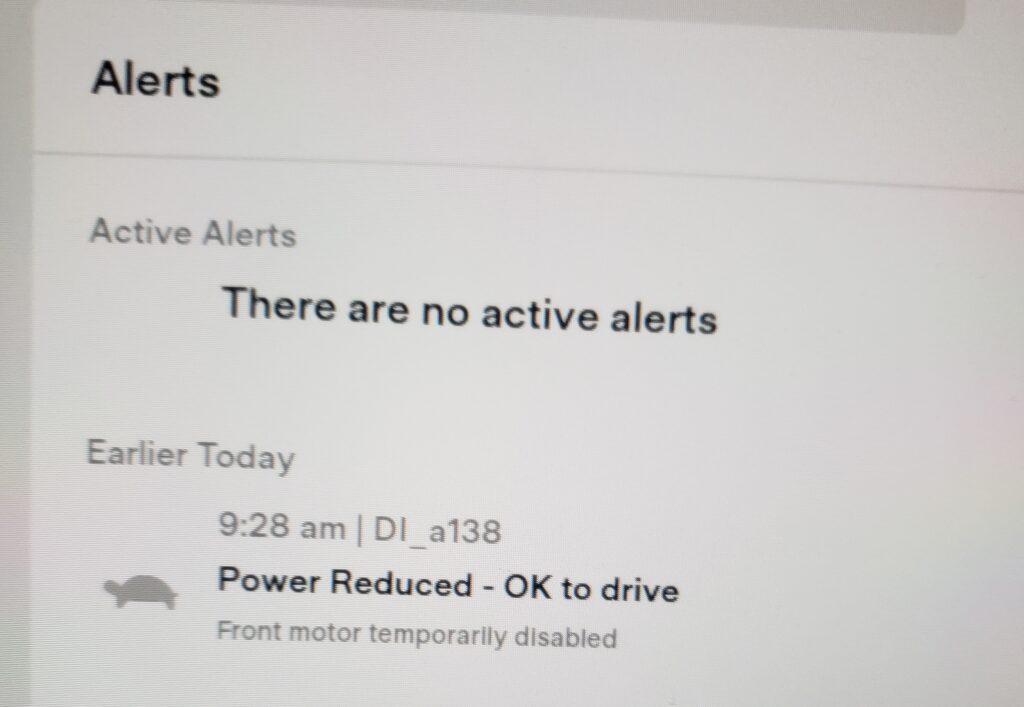 I figured this was just a fluke but created a technical support case with Tesla on it via https://www.tesla.com/support. They checked and did not see anything but recommended I create a Service Appointment to request a virtual diagnostic if it persisted. It did and I did!
The Visit
After some back and forth chatting on the app, it was requested I drop off the vehicle early before the scheduled appointment for this issue to diagnose the drive unit and it would need to be there for 72-96 hours. I had hoped more could be done virtually but I got it and brought it in.
I spoke with the Service Advisor and he consulted with the lead tech. The Service Advisor then told me he had great news. They had already pulled logs and were ordering a new drive unit just incase and I was free to go with my vehicle and would not need to come back until further notice, likely when parts arrived.
This was really neat. I've heard the service visits being a mixed bag. Many times on the groups you only hear complaints but in the marketing materials you hear AI powering automatic parts ordering and virtual diagnosis. In this case while it would have been nice to save the drive I didn't mind it. It also also nice for them not to need to keep my vehicle until parts arrived, particularly with the shortages happening these days.
More DI_a138 Details
So this was an interesting one. There is a higher probability of this happening when running errands sometimes and quick in and outs. This never happens on a "cold" drive where the car has sat for a bit. It appears that when some pre-drive check is done on the drive unit. It hits an error it doesn't understand or some safety check and shuts down the front motor.
After finding some other articles in this happening in the past I realized I could just get out and back in and it goes away and drives with both motors enabled.
In some Model 3's and Y's from 2019 and 2020 there was a glitch where the motor needed to vent heat and it got confused. If this is the case it may just be a regression on the latest software. At this time it is 2021.44.30
Updates
As I hear more I'll update this article but overall a great first experience with the service center.
1/19/2022 – Brought it in this morning and the short version is known firmware issue that's now fixed.
"Performed diagnostics for front drive unit, Performed inspections of harness and all connectors and connector pins. No issues found. This was a past firmware issue that has been resolved with firmware 2021.44.30.6 and vehicle is now 1 firmware higher. test drove vehicle to verify no further issues."