Summary
As I was discussing in my Why I Use Keychron For My Mac article, I had ordered a v3. Over time the v1 has not quite held up but I still love the keyboard.
One major annoyance in the v1 was the sleep timeout. Whether it was plugged in or not, it would go to sleep after 10 minutes of idle. There was no way to disable this. Now in the v3 I can. This was important because the bluetooth reconnect sometimes takes a rather long time.
The other issue I was seeing was phantom keys getting pressed or pressing keys and them not producing any results. It was believed this was a problem with the blue mechanical switches. The v3 switched to yellow switches. Only time will tell.
Unboxing Pictures
First – Here is a picture of the K1v3!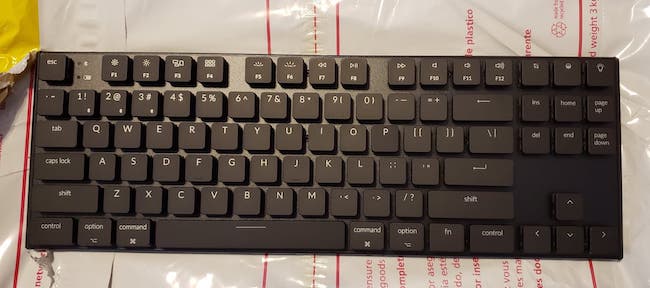 A common compliant of the shipping process is that the boxes get fairly damaged. While the keyboards themselves do not usually get damaged, sometimes they do. My box had minimal exterior damage but the keyboard was just fine.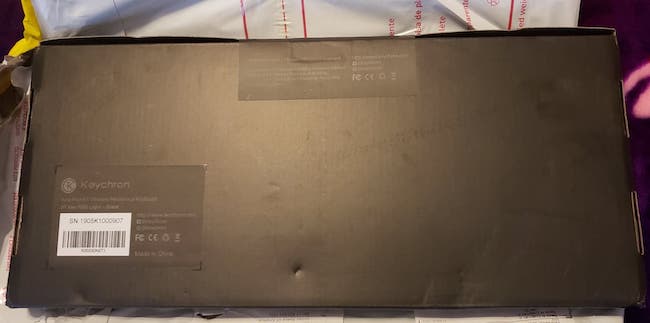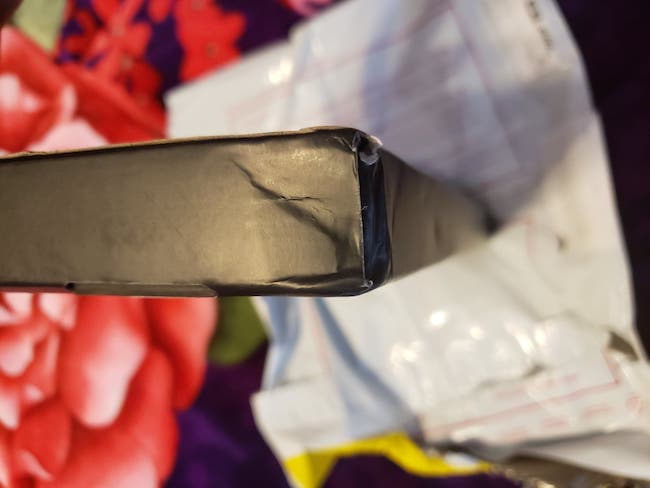 The box was a little difficult to open due to the way the tape was applied and my lack of knowledge at how the flap was setup. I worked my way through it. I could have just cut right through it but wanted to maintain the integrity of the box.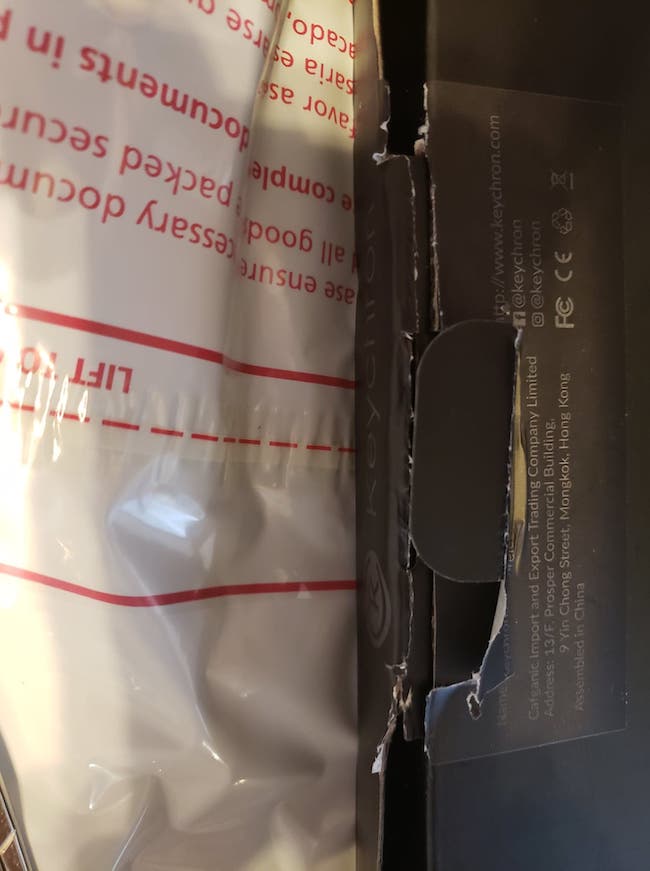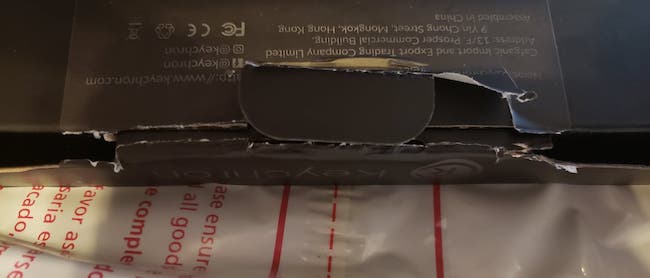 What Is In The Box?
The box defaults with Mac key caps on the keyboard but comes with Windows caps and a cap puller tool. A USB-C to USB-A cable which is most likely the most popular requirement for this. Some people are griping its not a USB-C to USB-C but there are many legacy machines out not on USB-C yet. People with USB-C only machines should be stocking up on USB-C cables. A printed user guide is also included but you can always download that online.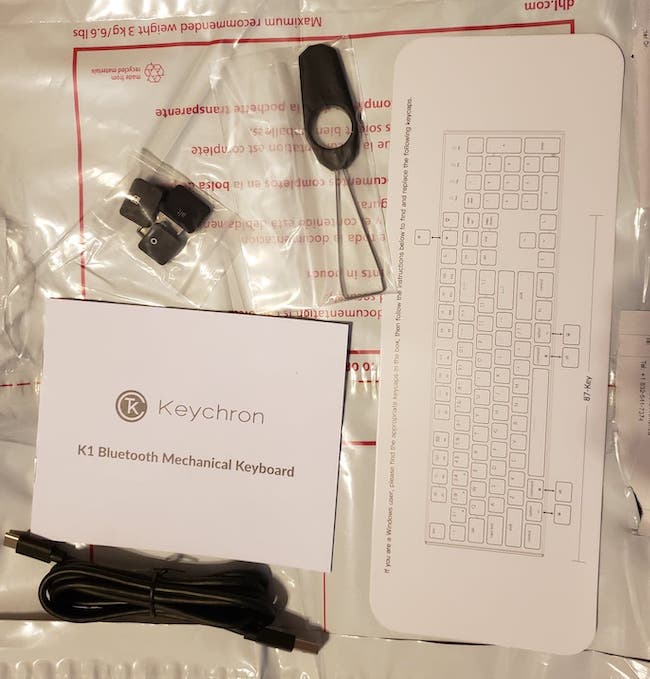 Side By Side
Here are some side by side shots.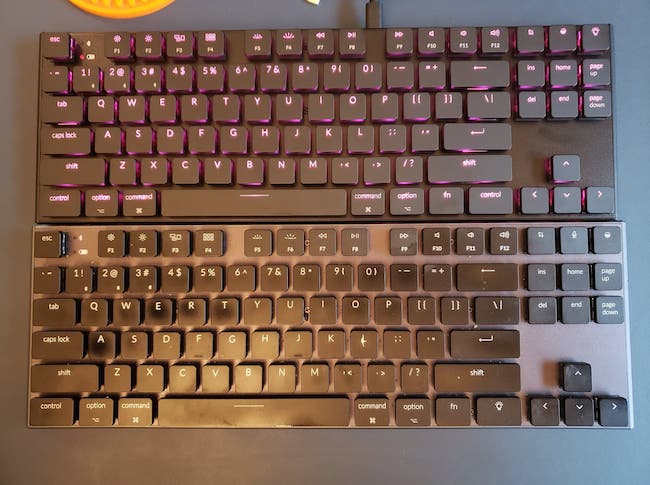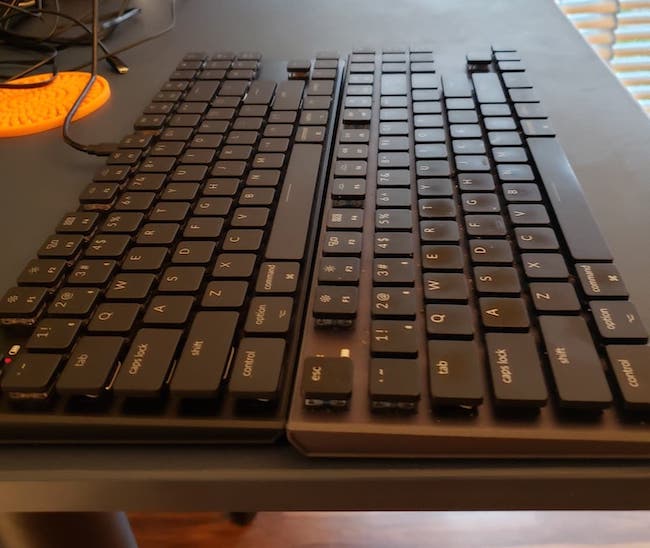 Look and Feel
Overall, the look is pretty similar. One issue of the v1 was the placement of the "light" button to control the backlight. It has been relocated and it out of the way of accidental touch which was a problem.
The switches do feel slightly different but they are reactive and responsive. I still get the "joy" out of typing on them that I did with the v1 and like out of a mechanical keyboard.
Final Words
The keyboard seems great so far. I'm happy to support Keychron with my purchases. It will be interesting to see what they come up with next as they are starting to branch out to other accessories as well.